Life Update: 2016 so far…
It's hard to believe that we're already halfway through 2016…
Once that had sunk in, I realised there was no better time to take a step back and reflect on the last six months of my life. This year has been chock-full of change so far, in both my work and personal life, and I feel like I've changed considerably as a result. I wish I could say that it was all for the better, but the last few months have taught me that you never know what lies around the corner. But, I've also grown and become stronger in many ways, which I never would have done if I hadn't experienced the challenges I've faced.
In the spirit of #NewGlitterYear, I made five resolutions at the beginning of 2016. With six months left of the year, I wanted to see how many of these I've actually stuck to and what can be done to get me back on track from those I've strayed from.
Resolution 1: Be happier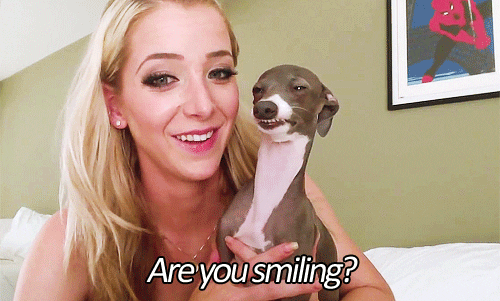 The most important resolution on my list is arguably the hardest to achieve. Sadly, I've never been someone who believes that you can control your own happiness. Of course, this is true to a certain extent – you can wake up and choose to be happy for the day. But, you cannot control what happens on any given day and how others will treat you, which has a direct impact on your happiness.
Don't get me wrong, a lot has happened this year to make me happy. I started a new job in January, which I absolutely love. I've moved into my own flat again, which is liberating albeit occasionally lonely. I've also forged one of the strongest friendships I've ever had in the aftermath of losing other 'friends'. Which brings me to some of the reasons why this year has been difficult…
My social circle has diminished, as people I thought I could depend on repeatedly let me down. I realise now my life is better without the drama and negativity, but it came at a cost of going through months of pain. Once again, I was reminded how quickly people can go from being 'close friends' to strangers.
I've also been used again and again by people I shouldn't have given the time of day. I keep letting my guard down and getting hurt as a result, which makes it harder to pick myself up every time and start again.
Resolution 2: Be healthier
I started the year with a great routine of going to the gym and watching what I was eating. But, after getting a kidney infection in February and getting my heart crushed in the same month, I lost all motivation. My health has deteriorated since then and I've found myself at the doctor more than ever. I'm still struggling to get back on track, but I've transferred my gym membership to one closer to my new flat, so there's no excuse not to go. There's some aspects of my health that are outwith my control right now, but that's all the more reason to take charge of what I can change.
Resolution 3: Read more books
Thankfully, I can say this is one I have stuck to! Despite studying English and Publishing, I'm a notoriously slow reader which puts me off reading. This year, I've rediscovered the joy of books – even if it takes me a while to get through the pages! My favourite books so far this year include The Night Circus and The Well, which you can read my review of if you fancy…
Resolution 4: Write more
Now, I can firmly say that I write more because I work as a copywriter! Having a creative job is the best thing I could've asked for and I'm thankful I get to use my imagination on a daily basis. As for writing recreationally, I still don't do as much as I would like, but I'm hoping to up the frequency of my blog posts and delve into the realm of freelance writing, if I can.
Resolution 5: Be kinder to myself
I wrote a blog post at the start of the year about the importance of being kind to yourself. I've taken great steps towards looking after myself this year, including asking for help when I really needed it. Some days are tougher than others, but I'm learning not to be so hard on myself and stop blaming myself for the actions of others. Although, I still need to take my own advice and not let others dictate my happiness.
How is your year going so far? If the answer is not as well as you hoped, then it's not too late to turn it around. To quote my favourite band, Young Guns:
"Every day is a chance to change the story."