Embracing Change…
Change is inevitable.
How often have you looked back and realised you're somewhere you never expected to be this time last year? Change usually happens unknowingly, forced on us by our circumstances, which means we don't really notice the little things that are different. It's only when you take a moment to appreciate what has changed in your life that you can accept it and most importantly, embrace it.
Embracing change…
Recently, the person who knows me best in the world commented on how much I have changed – and this was the nicest thing she could have said to me. At 25, I'm almost unrecognisable to the person I was just a handful of years ago and I'm so proud to admit it.
I spent my youth as a shy, self-conscious girl who wanted nothing more than to stay under the radar. I was a complete introvert, crippled by fear of what others thought of me. I was unable to start conversations with strangers, lacked the confidence to walk into a room alone and ceased to exist in crowds.
Undoubtedly, our teenage years are spent trying to find our identities. All the while we're searching for acceptance from our peers with the constant fear of humiliation and rejection. Most of us are embarrassed to look back at these years (myself included) as we've realised we weren't truly being ourselves. All we wanted was to fit in. It's only when you hit your twenties that you truly start to settle into your own skin and discover who you really are.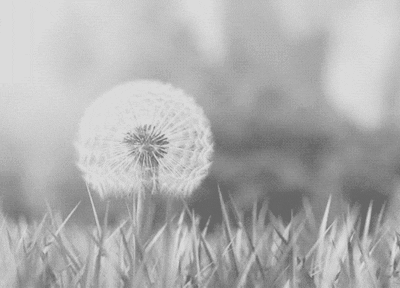 We are a product of our experiences…
A lot has happened in my life to make me the person I am today. If there's one thing I've learned, it's that the mind doesn't like to hold onto the good memories; it relishes in replaying the bad. Heartache and loss are the most painful emotions we can possibly feel, but without even realising it, they make us stronger. I now understand there is truth behind the saying 'what doesn't kill you makes you stronger', only there's more to it than that. What doesn't kill you breaks you down; it tests you; it wants you to give in. That is, until you muster enough courage to pick yourself up and become twice the person you were before.
I feel like that is where I am in my life right now. My experiences have shaped me into a better version of myself, one who knows how to avoid making the same mistakes again. But, even now I'm still learning to embrace the person I have become. I have become impatient and irritable; outspoken and unforgiving. But, I have also become confident and independent; bubbly and sociable. I'm no longer scared to meet strangers and carry conversations; I have the confidence to make jokes and laugh at myself; I can establish my place within a crowd.
The best thing about change is that it is constant. I know I will continue to grow and learn more about myself, discovering how strong I can be and how I can adapt to any situation. If you ever find yourself overwhelmed by change, just remember that things won't be this way forever. Take comfort in knowing everything happens for a reason and you will emerge stronger than you ever thought you could be.