Top 10 Films of 2016
It's the most wonderful time of the year… No, not Christmas – it's time for lists! From music to movies to books, it's time to reflect on the best and worst that 2016 had to offer. I wanted to hop on the bandwagon and rundown my favourite films of the year. Since I finally got an Unlimited card for Cineworld, I've been to the cinema more times this year than any other, so it's been hard to whittle it down… But, I've managed to pick ten of the most memorable films I've seen this year.

Released back in February, Deadpool just makes the cut of my favourite films this year. It is still one of the best superhero movies I've ever seen, purely for the fact it is so anti-superhero. Self-deprecating, fourth-wall breaking and side-splitting, it's an easy movie to revisit without the need to use any brain cells… who could possibly tire of the tiny hand gag? By no means a masterpiece, but still enjoyable and inventive for its genre, Deadpool sits comfortably at number ten.

The complete antithesis to Deadpool, Captain America: Civil War takes itself seriously. While the genre is becoming increasingly stale, this instalment to the Marvel universe injects a much-needed breath of fresh air with our heroes finally being held accountable for their actions. But, it's the emphasis on our characters that really sets Civil War apart from its predecessors – Steve's undying loyalty to Bucky is the driving force behind the movie and gives it a relatability that is often lacking from the Marvel world. The spectacular clash between our heroes is an undeniable highlight of Civil War, which solidifies its place as one of my favourite films of the year.

If you'd have told me this movie would be in my top ten of the year, I wouldn't have believed you. I've never been a huge Bridget Jones fan – having never read the books – but after watching the first two films back in the day, I thought I'd give this one a shot. Surprisingly, this was one of the funniest films of 2016 by a landslide. Not overly sentimental, it didn't rely too much on the previous movies – you could easily watch this chapter without having seen the others and still enjoy it. Of course, you wouldn't truly appreciate the relationship between Bridget and her very own Mr. Darcy…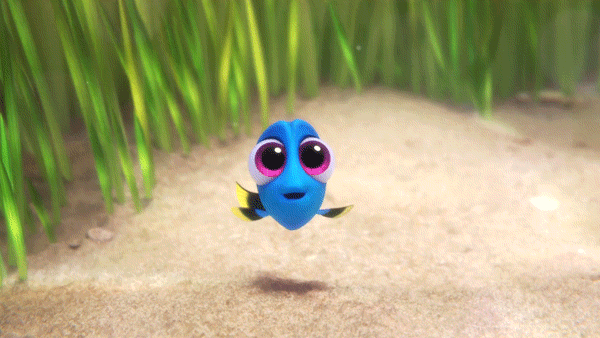 If you haven't seen Finding Dory yet, what have you been doing with your life? Finding Nemo is one of Disney's greatest achievements, so there was a lot riding on this sequel. With all our favourite characters reprising their roles, as well as the introduction of new stars like Hank the octopus, the movie exceeded expectations and introduced Dory to a whole new generation. Pixar have nailed creating family-friendly entertainment that appeals to both young and old alike, and while it is no Up, Finding Dory is a wonderful film.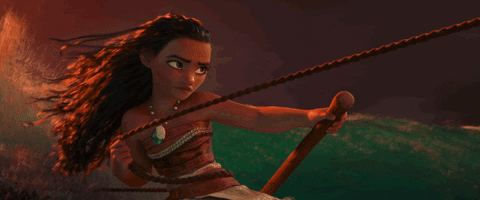 A late addition to the list, Moana rightfully deserves a spot as one of the best films of 2016. Introducing a brand new heroine to the Disney world, Moana is an empowering lead in this heartfelt insight into Polynesian culture. Dwayne 'The Rock' Johnson is also fantastic as the demigod Maui, providing humour and muscles for days. But, my favourite scene by far belongs to Jemaine Clement who performs a hilarious rendition of 'Shiny' as a David Bowie-esque crab. While it probably won't have the colossal impact that Frozen had, Moana is a fantastic addition to the Disney universe.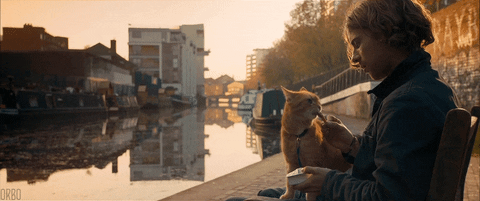 Not many people had heard of this movie when I told them I'd seen – and loved – it. Based on a true story, A Street Cat Named Bob stars Luke Treadaway, an actor who has been on my radar since Channel 4's hard-hitting gay drama Clapham Junction (2007). It also stars Bob himself, the real-life cat at the centre of the tale, which is reason enough for me to adore this film. The movie tells the story of a homeless, recovering drug addict busking on the streets of London, who is befriended by a remarkable cat that propels the pair to fame. Truly touching, I'll be rewatching A Street Cat Named Bob if I ever need a reminder of the selflessness of animals.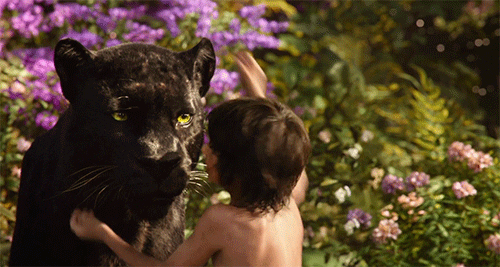 I had the biggest lump in my throat throughout The Jungle Book. From the moment Mowgli said goodbye to his wolf pack, I was gone. This live-action remake of one of the most beloved Disney classics of all time brought the magic of the original to life with stunning CGI and a wonderful cast. Idris Elba as Shere Khan was genuinely terrifying, hearing Christopher Walken sing "I Wanna Be Like You" was nothing short of fantastic and of course, Bill Murray as Baloo was simply heart-warming. There's a lot of trepidation around these remakes, usually for good reason, but The Jungle Book proved the critics wrong.

Another unexpected addition to the list, I was compelled to see Eddie the Eagle off the back of Taron Egerton's performance in Kingsman: The Secret Service, one of my favourite films of last year. Awaiting me was an absolute gem of a movie, recalling the true story of our country's most unlikely Olympian. Hugh Jackman and Egerton worked surprisingly well together, creating comical chemistry that make for a rare, worthwhile family-friendly film.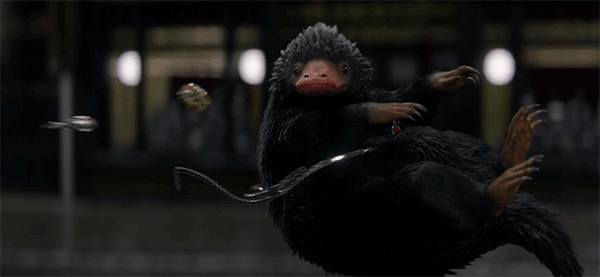 To say I was pleasantly surprised by this return to the Potter world is an understatement. Having heard largely negative reviews and burdened with an innate dislike for Eddie Redmayne, I was prepared to be disappointed. Thankfully, I had a smile on my face throughout the entirety of Fantastic Beasts and Where to Find Them. I'm pretty sure I'm not the only one with a Niffler at the top of their Christmas list this year. Fast-paced and fun, the fact it was set in America wasn't even off-putting… and we can only hope they come to their senses and recast Grindelwald before the second instalment gets underway.

There was no doubt in my mind that Nocturnal Animals would top this list. I haven't been able to stop thinking about Tom Ford's harrowing feature since I saw it, as it resonated with me in ways no other film has for a long time. From the ingenious storytelling to the unapologetic brutality, I can't recall ever seeing a film quite like it.
Aaron Taylor-Johnston was undoubtedly the most impressive aspect of the movie, playing such a supremely sadistic villain, it's hard to believe he first graced our screens as the fresh-faced love interest in Angus, Thongs and Perfect Snogging. Jake Gyllenhaal is also his usual fantastic self, proving his versatility as an actor once again, while Amy Adams leaves The Muppets far behind her in a more sombre role than we're used to.
Don't let the opening sequence put you off – if you want something unsettling, clever and quite frankly remarkable, I urge you to watch Nocturnal Animals immediately.