Five Things That Made Me Smile This Week #2
It's been a long week! The first full week back at work, alongside a strict gym regime, has hit me hard. But, it's been a good one with plenty of reasons to be happy. From seeing my old favourite band to being rewarded at work, here's five things that made me smile this week.
1) Doing a pub quiz
My friend Gus and I made our debut as 'Celery and Walnuts' at our local pub quiz on Monday night. We did pretty well for once, coming 5th out of 11 teams. Not bad considering it's just the two of us and our general knowledge is fairly non-existent! The music round is my forte, though, and I nailed this one. I also managed to resist the temptation to drink, solemnly sticking to Dry January.
2) Seeing Avenged Sevenfold
I relived my youth on Tuesday by going to see one of my old favourite bands, Avenged Sevenfold. I was borderline obsessed with these guys back in the day, so my teenage self was beside herself with excitement. They haven't been to Scotland for almost seven years, so it was emotional to see them again. I got to hear some of my all-time favourite tracks live, including "A Little Piece of Heaven" for the first time ever! "Acid Rain" also holds a special place in my heart and I had the biggest lump in my throat hearing it live. It was also great to see Disturbed live again, who were supporting alongside In Flames.
3) Going out for lunch
My work definitely wouldn't be the same without the girls in the team. We like to try and head out for lunch most Fridays, as a treat to ourselves if nothing else. This week we headed to the old faithful Candy Bar, which does a pretty mean Katsu curry burger. I'm thankful to have the girls to confide in and make the days go by a little faster at work!
4) Being rewarded at work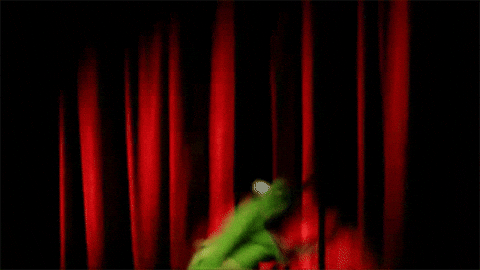 Speaking of work, I celebrated my one year anniversary there on the 5th of January. The time has absolutely flown by! This week was the official start of 'Length of Service' rewards, so I got a lovely surprise on Friday when I was gifted with a £50 voucher of my choice, as well as a voucher for riding stables. I haven't ridden since my beautiful boy Star died almost four years ago now, so I can't wait to get back in the saddle. It was the most thoughtful gift from my manager and I'm really grateful to work in a place that acknowledges and appreciates their employees.
5) Shopping with Mum
On Saturday, I headed to Glasgow to meet my Mum for lunch and a bit of shopping. I hadn't seen her since Christmas, so it was nice to catch-up. We headed to one of our favourite Italians in the city, Qua, for a meal before hitting the shops. I desperately needed new gym gear, particularly trainers, which she kindly bought me. Getting new kit is just the motivation I need to keep up my fitness regime and put those trainers to good use!