Five Things That Made Me Smile This Week #3
Unlike last week, this one completely ran away with me. It was Friday before I knew it and I hadn't achieved nearly as much as I wanted to, so I've been a little stressed out. The weird thing is, I couldn't tell you how I spent most of my days this week! Luckily I've been keeping a journal since the start of the year, which comes in handy for moments like this. I did go on a date this week that I won't forget in a hurry, but not for the right reasons… That aside, here's five things that made me smile this week!
1) Signing up for Pure Loser
I'm officially a loser. Jumping on the resolutions bandwagon, PureGym advertise their Pure Loser course in January each year. This time, they got me. It's only £20 for members to attend the 6-week course, which is designed to help you transform your lifestyle rather than lose weight quickly. My first class is on Tuesday, so I'm hoping it's worthwhile!
2) Catching up with April
I met up with my friend April (whose wonderful blog you should check out) on Wednesday for some much-needed Mexican food and a natter. We met years ago when we both worked for British Home Stores (GBNF) and were recently reunited when April started the MSc Publishing course I came to Edinburgh to do a couple years ago. I love how life has a way of bringing people back into it sometimes. We promised ourselves next time we meet up, it'll involve alcohol…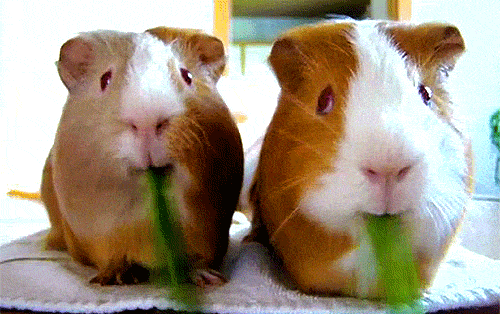 3) Team lunch
Another great perk at my work is monthly team lunches that are kindly paid for by the company. We usually book these for Friday to give us something to look forward to. This week we headed to The Huxley, which isn't a place I usually go to. It's really lovely inside, but the food wasn't as nice, sadly. Still, it was great to get out of the office with my team for non-work chat!
4) Bridesmaids day
So, one of my oldest friends is getting married next September and she kindly asked me to be a bridesmaid! This weekend, all three bridesmaids finally met up with the bride-to-be and her proud mamma for dress shopping. I won't lie, I've been dreading trying on dresses – it's usually the easiest way to feel bad about myself. But, it went surprisingly well! We managed to find a dress that suited all of us fairly quickly and chose a beautiful colour, which I'm thrilled with. The bride-to-be also gifted us some pretty thoughtful presents, which I wasn't expecting at all – thanks Sarah!
5) Seeing the girls
If there's one thing most people know about me, it's that I love dogs. None more so than my brother's miniature poodles, Penny and Bo. I hadn't seen them since Christmas, so I spent most of Sunday with them cuddled up on my lap – I think they missed me! They never fail to make me smile, even when Bo uses my hand as a chew toy… I definitely appreciate my time with them more now that I don't live at home.