Five Things That Made Me Smile This Week #7
Another week has come and gone in a flash! I'm now back in Edinburgh after a much-needed rest at home and ready to get back into the swing of things. So without further ado, here's five things that brought a smile to my face this week.
1) Finishing Cuckoo Song
As a notoriously slow reader, I always feel the need to celebrate (or at least pat myself on the back) every time I finish a book! The time I take to finish a book is by no means an indication of how good it is, though. I thoroughly enjoyed Cuckoo Song, but it took me almost two months to get through… So, you'll understand why completing it brought a smile to my face! It also means I can go through the excitement of starting a new book again.
2) Walking with one crutch
After just over a fortnight, I can now hobble with one crutch! But, I have to admit my calf muscle has never been so sore. My ankle definitely still has a way to go before it's back to normal and even then, I may need physiotherapy to ensure it isn't completely messed up. The bruising and swelling has gone down considerably, but flexibility is still a major issue – I can't bend my toes or move my foot left, right, up or down. It's kind of just stuck in position! But, being able to put much more weight on it than I could even a few days ago is a victory.
3) Getting Rob Zombie tickets
I was poised and ready on Ticketmaster for the clock to strike 9am on Friday to get these. I'm thrilled to say Sam and I are going to see this mentalist on Friday 9th June in Glasgow! I've only ever seen Rob Zombie co-headline with Marilyn Manson back in 2012, so I'm excited to see him again – especially since his latest album made the cut of my top 5 albums of 2016.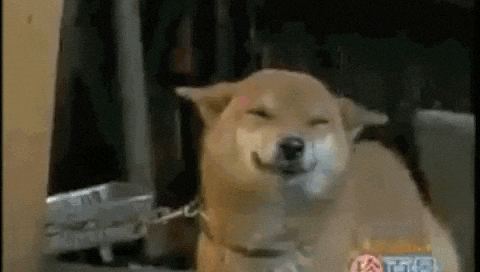 4) Twitter chats
I've been more proactive when it comes to blogging this year and a big part of this has been getting involved in Twitter chats. While this may be an alien concept to some, I have found them to be so enjoyable! Connecting with likeminded people online is one of the greatest things about social media and blogging. It's just a little reminder that I'm never truly alone. I found #TalkMH to be particularly supportive and I'm looking forward to discovering more chats to join in with.
5) Going out for drinks
After not seeing him for what feels like forever, my friend Gus came round on Saturday night to enjoy a Dominos before heading out for a few drinks. Having been housebound for the last two weeks, I couldn't wait to venture out! I also still hadn't drank alcohol all year, so I was excited for a cocktail. I managed to hobble round to The Black Fox, one of the best bars in Edinburgh in my humble opinion, and enjoyed a couple of drinks before coming home again. It's a dip in the water compared to what I'm used to, but I'll need to wait until my ankle is pretty much 100% before going out properly.