Beauty and the Beast Review
The tale as old as time comes back to life
Live action remakes can be hit or miss. From Cinderella to Alice in Wonderland, Disney doesn't always get it right when it comes to rebooting classics. But, following in the footsteps of The Jungle Book, Disney's latest live action film is a magical trip down memory lane.
Sticking true to the original, Beauty and the Beast features all the songs we've come to know and love, as well as some new additions. The opening bars of "Belle" are instantly recognisable and let us know we're in for a faithful adaptation from the start. Emma Watson steps into her role as the peculiar heroine with ease, as she sings her way around town, book in hand.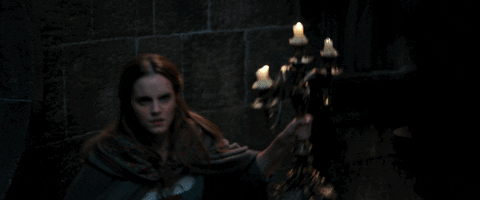 As Watson attests to, the casting is spot on. Luke Evans is particularly brilliant as the obnoxious Gaston, with Josh Gad as LeFou by his side. For all we don't see much of Dan Stevens' face behind the fur, he does a great job of playing the Beast, even going so far as to make him charismatic. The supporting cast is chock full of notable names too, with Emma Thompson as Mrs. Potts, Ian McKellan as Cogsworth, and Stanley Tucci as Maestro Cadenza. The strangest addition to the ensemble has to be Ewan McGregor as Lumiere – to go from a recovering addict to a singing candelabra is quite the transformation!
While a loyal adaptation makes for a predictable story, we are given a glimpse of what the Beast was like before he transformed, as well as Belle's backstory. We learn why her mother is absent in an off-script trip through the magic mirror of the original tale. It is a bizarre scene that feels out of place in such a faithful retelling and doesn't add anything to the story. There's also an extra solo dramatically performed by the Beast when Belle leaves, which I must admit I cringed at.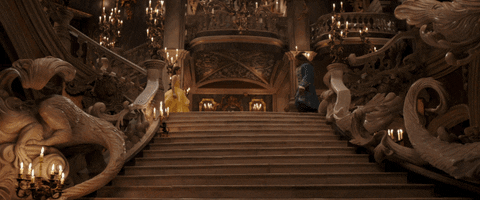 However, it's the moments that we know are coming that make the film so sentimental. The pair's ballroom dance to "Beauty and the Beast" is even more emotional with real actors, giving me the biggest lump in my throat. The climax of the film also made me weep, even though I knew everything would be alright! There's something about swapping cartoon characters for real people that supercharges the emotion behind the scenes.
There are those who may tear Beauty and the Beast down as disappointing and unoriginal, but it's the very fact that it does stick to the source material that makes it so enjoyable. While there are a few cheesy moments and scenes that should've been left on the cutting room floor, Beauty and the Beast resurrects the tale as old as time for a new audience in spectacular fashion.