Five Things That Made Me Smile This Week #31
Good evening everyone and welcome to my first post written at my brand-new desk! I've wanted my very own dedicated writing space ever since I started living on my own. Now with a new flat to furnish entirely how I please, I've finally got a little desk complete with a cute office chair – it's the little things! IKEA furniture aside, what else made me happy this week?
1) Game of Thrones
How good is this season?! There hasn't been a dull moment in season seven yet (minus Ed Sheeran's bizarre cameo) and I'm loving having something to look forward to on Monday nights again. It's so satisfying to see everything start to fall into place and finally witness some Stark reunions, not deaths! But seriously, has anyone seen Gendry?
2) My own space
I'm also loving having a beautiful flat to myself. There's something very calming about having my own space that I've moulded into my own over the past few weeks. I feel safe and content within these walls, and have preferred to stay in over going out recently. This is in stark contrast to last year when I wanted to spend nearly every night out of the flat.
3) A holiday on the cards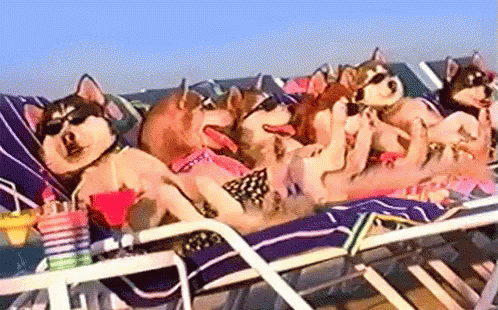 What's one of the best text messages to receive? How about one from your Mum asking if you fancy going on holiday in September! It looks like I'm jetting off with my parents to Menorca and I can't wait to soak up the sun by the pool.
4) Organising a work quiz
It's finally my turn to be a part of the social committee at work and our first event was a pub quiz in the office. We arranged for a load of Chinese food to be delivered, before picking the teams at random and starting the quiz. I pulled all five rounds together myself and was pleased with how smoothly it went. I also discovered a shocking amount of my colleagues don't know who Gina G is…
5) Furniture shopping

What's a Sunday without a trip to IKEA? My parents came up today to get some more bits and bobs for the flat, including a desk and a mirror for my bedroom. There's nothing like some flat packed furniture to test your patience with each other… But, I absolutely love how my bedroom looks! Now, all that's left to do is get a few more pieces for the living room and that's pretty much it.