My Top 10 Films of 2017
I do love a good old-fashioned trip to the cinema. Gone are the days when I would miss out on films I wanted to see because I couldn't find someone to go with – this year, I've embraced visiting the movies solo and couldn't recommend it more! I'll admit there are a few acclaimed films that I didn't get round to seeing, like Dunkirk, Mother! and Justice League. But, out of those I've seen, here are my top ten films of 2017…
A little bit of stupidity never hurt anyone! Coming in at number ten is the sequel to 2014's The LEGO Movie, which was full of the same tongue-in-cheek humour. If you're a fan of the genre, you'll appreciate the superhero gags and snigger at the references to other films, including a LEGO Sauron and Voldemort.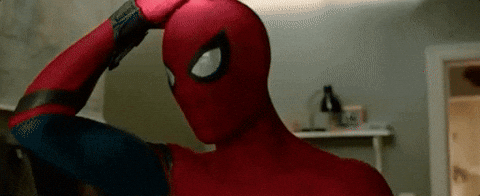 I was torn about including the latest iteration of Spider-Man on this list. He's never been my favourite superhero, but I have to admit, I do have a soft spot for Tom Holland's portrayal of him. Spider-Man: Homecoming embraced the youthful side of Peter Parker and felt the most genuine out of the (many!) versions we've seen onscreen. It was also nice to see Michael Keaton stepping into another superhero canon as a menacing villain.
A film that has featured on many a top ten list, Get Out was an undeniable triumph of 2017. Holding a mirror up to the innately racist world we live in, it was brutally honest and chilling, using the horror trope to make a statement. The actors did a fantastic job throughout, including my beloved Caleb Landry Jones, who I don't see enough on the big screen.
Another film with no shortage of hype, the remake of Stephen King's iconic It was brilliant. The young cast deserve all the credit for making this movie a huge success, including Stranger Things' Finn Wolfhard and breakout star Jaeden Lieberher – these young 'uns have such cool names… Of course, nothing can be taken away from Pennywise himself, Bill Skarsgård, who was nothing short of terrifying.
A momentous year for superhero movies, Wonder Woman finally made her big screen debut. Strikingly beautiful, Gal Gadot was a perfect fit for the role and did the legendary character proud, alongside Chris Pine and Harry Potter alumni David Thewlis. I adored the soundtrack to this film and the main theme heard in the trailer often gets stuck in my head!
One of the first films I saw this year, A Monster Calls still holds a place in my heart. Few films have moved me to sobbing tears, but the poignant tale of grief depicted in this Patrick Ness adaptation got me. Young Scottish actor Lewis McDougall was fantastic in his lead role and Liam Neeson was the perfect voice for the Monster.
Something a little more lighthearted, the much-anticipated sequel to 2014's Guardians of the Galaxy was just as enjoyable as the first. Chris Pratt reprised his role as Quill effortlessly, but Rocket was the standout character for me – not forgetting how adorable baby Groot was, of course. The soundtrack was also as great as the first film and (hopefully) introduced Fleetwood Mac to a whole new generation.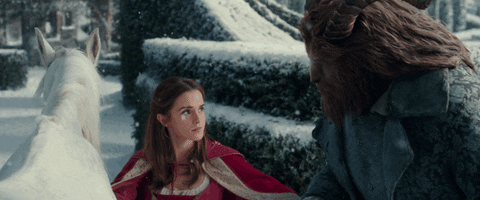 While the live-action remake of The Jungle Book made it into my top ten films of 2016, Beauty and the Beast was one of my favourite films of this year by far. There's always an air of scepticism around Disney remakes, but the casting was spot on for this one – Emma Watson was the embodiment of Belle, while Dan Stevens played the brooding Beast with ease. You can check out my full review of the film here.
The Greatest Showman blew me away. It's no secret that I love musicals, so I knew this film would be right up my street. But, I wasn't expecting to enjoy it as much as I did. The action was relentless with the cast singing and dancing their way through nearly every scene, giving me the biggest lump in my throat. The original soundtrack is wonderful with "This Is Me" as the absolute standout.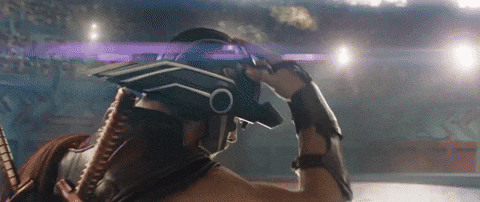 With so many superhero movies hitting the big screen this year alone, it can be hard to stand out from the crowd. But, the third outing for everyone's favourite Norse God was unlike any other film we've seen in the Marvel universe. With Kiwi director Taika Waititi at the helm, it was always going to be different – but, the most surprising part of Thor: Ragnarok was just how hysterical it was. The film wasn't afraid to poke fun at itself and brought us scene-stealing characters like Korg, which Waititi himself brought to life. Here's hoping for more of the same from the next Marvel movie!
Until next time,